This is an archived article and the information in the article may be outdated. Please look at the time stamp on the story to see when it was last updated.
ELIZABETH CITY, N.C. — Doughnut Eating Champion: It's a title that led to 24-year-old Bradley Hardison's arrest.
For nearly nine months, Hardison was a man on the run; he was wanted for felony break-ins in Camden County.
What finally did him in? A doughnut eating contest at an anti-crime event packed with police.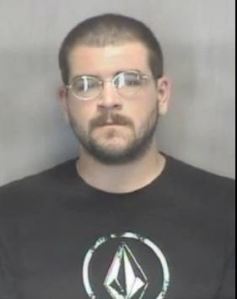 "I did congratulate him," says Lt. Max Robeson, a deputy with the Camden County Sheriff's Office. "Good for him. He can eat a lot of doughnuts. Good for him."
The competition was for the Elizabeth City Police Department's National Night Out Against Crime event. In just two minutes time Hardison devoured eight glazed doughnuts.
Hardison's win caught the attention of a local newspaper, along with the attention of Lt. Robeson.
"When I came in that morning and read that article I was pissed because it's like throwing it in our face," he says. "We've been looking for you for months. I didn't ask him if he won a trophy – he probably did."
In November, investigators say Hardison broke into Family Paradise Grocery in South Mills. Then in May, they say he broke into a storage building at the Shiloh Shopping Center on N.C. Highway 343. Robeson says nothing was stolen in either break-in.
Hardison is also facing charges in Pasquotank County. He's accused of stealing $5,000 in cash from Forbes Homes on North Road Street in December.
"It's like he had the audacity to do something like that knowing that he had broken into these places," Robeson says.
Source: WTKR/CNN