This is an archived article and the information in the article may be outdated. Please look at the time stamp on the story to see when it was last updated.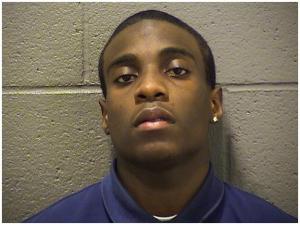 DURHAM, N.C. — A lockdown at North Carolina Central University has been lifted after a reported "possible active shooter on campus" on Thursday afternoon.
The school sent out an alert around 2:40 p.m. that read:
"Active shooter. If safe, seek shelter away from gunfire. Active shooter. Seek shelter. Lock your door. Stay away from windows."
At 3:10 p.m., an all clear announcement was made on campus and students were told to "resume regular activities."
Police are now searching for Crandall Ingram, 20, a former NCCU student, in connection with the incident.
WRAL is reporting Ingram fired shots on campus.
A man was taken into custody around 3:15 p.m., however WTVD is reporting that man was the victim. He was not injured.
A student told WTVD he heard "several gunshots and a siren." The student said a teacher then locked them inside a supply room.
SHARE IT: Durham police looking for Crandall Ingram, 20. Was in a green Audi. http://t.co/CH3kQWG9w8 pic.twitter.com/IFadtCyoIA

— WRAL NEWS in NC (@WRAL) November 21, 2013