This is an archived article and the information in the article may be outdated. Please look at the time stamp on the story to see when it was last updated.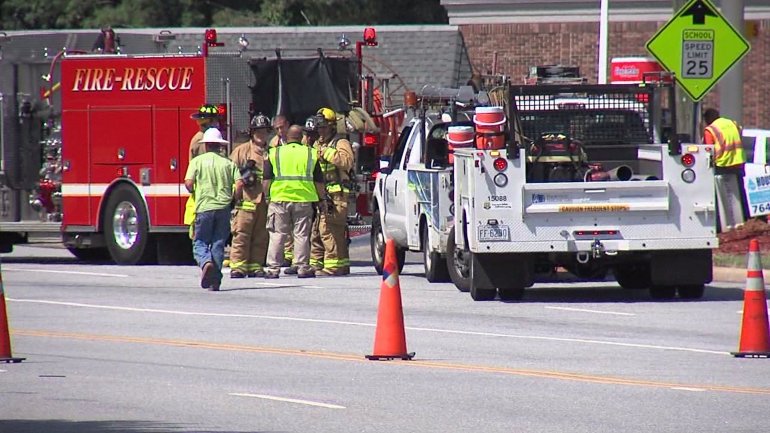 UPDATE — All lanes of Country Club Road and Peacehaven Road are now open.
City crews will be in this area picking up traffic cones, so motorists are urged to use caution.
Original Story
WINSTON-SALEM, N.C. — A natural gas leak closed a busy intersection in Winston-Salem for several hours Wednesday.
Members of the Winston-Salem Police Department, Winston-Salem Fire Department and Piedmont Natural Gas responded to a natural gas leak in the 4900 block of Country Club Road on Wednesday afternoon.
The intersection of Country Club Road and Peace Haven Road, and both roads within a quarter-mile of the intersection, were closed while repairs were made.
Some of the surrounding businesses closed due to this incident, police said.
The intersection has reopened, however, the westbound lanes of Country Club Road between Vinegar Hill Road and Peace Haven Road are still closed, according to Winston-Salem police/fire dispatch.