This is an archived article and the information in the article may be outdated. Please look at the time stamp on the story to see when it was last updated.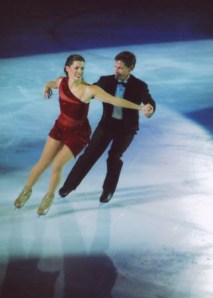 Come out and enjoy wonderful holiday music and family-friendly entertainment at our annual Sealy/FOX8 Holiday Concerts on Dec. 14 and 15.
We invite you to be part of a community tradition that not only offers fun for all ages, but also helps thousands of hungry families who turn to the local Salvation Army in tough times.
Thanks to the enormous generosity of Triad residents and businesses, Sealy, FOX8 and Old Dominion last year collected more than 800,000 cans/packages of food at the concerts and through workplace collections in the weeks leading up to the concerts.
FOX8's Neill McNeill and Katie Nordeen will host this year's concerts in Greensboro and Winston-Salem. The Greensboro concert also will feature performances by figure skaters and former Olympians Nancy Kerrigan and Paul Wylie.
Greensboro Symphony Orchestra
Sunday, Dec. 15
Greensboro Coliseum
Doors open at 3:30 p.m.Concert starts at 5:00 p.m.
Winston-Salem Orchestra
Saturday, Dec. 14
LJVM Coliseum
Doors open at 6:00 p.m.Concert starts at 7:30 p.m.
FOX8's Cindy Farmer, Tom Britt and Charles Ewing will host a holiday concert in Burlington at the Williams High School in Burlington at 7:00 p.m. on Friday, Dec. 20.