This is an archived article and the information in the article may be outdated. Please look at the time stamp on the story to see when it was last updated.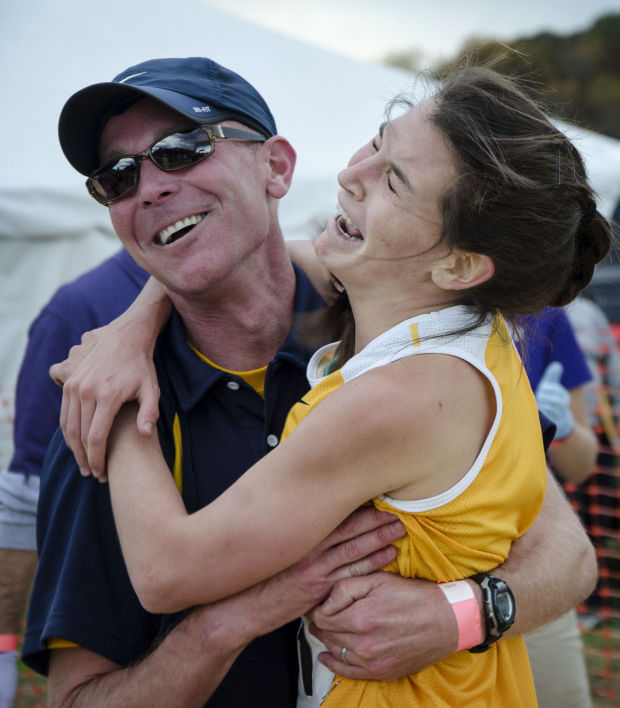 WINSTON-SALEM, N.C. — Mount Tabor senior Kayla Montgomery, 18, was featured in the New York Times on Tuesday for her incredible story of battling M.S., defying odds and winning races.
Three years ago, Montgomery, 18, was found to have multiple sclerosis. Since then, she has gone on to become one of the fastest young runners in the country.
And she collapses at the end of every race.
M.S. blocks nerve signals from her legs to her brain, particularly as her body temperature increases. However, intense exercise can also trigger weakness and instability.
As Montgomery goes numb, she can continue moving forward almost as if she's on autopilot, but when she attempts to stop she can lose control.
At the finish of every race, she staggers and collapses. But before momentum sends her to the ground, her coach, Patrick Cromwell, is there to catch her, carrying her aside as her competitors finish. Her parents are also right there to ice down her legs.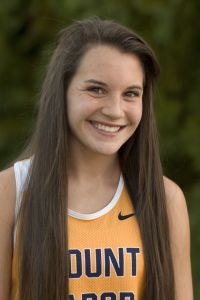 After a few minutes, she is no longer numb and she can walk away.
"When I finish, it feels like there's nothing underneath me," Montgomery told the New York Times. "I start out feeling normal and then my legs gradually go numb. I've trained myself to think about other things while I race, to get through. But when I break the motion, I can't control them and I fall."
Montgomery recently won the North Carolina state title in the 3,200 meters with a time of 10 minutes and 43 seconds, ranking her 21st in the country. Her next competition is at the national indoor track championships in New York on March 14.
The Winston-Salem Journal covered Montgomery when she won the NCHSAA 4-1 individual state championship back in November.
Montgomery ran with the lead pack for a little over a mile before taking the lead, spread out the lead at the two-mile mark and kept churning on her numb legs until crossing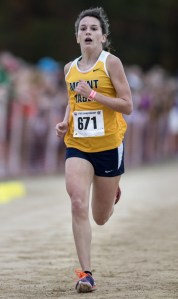 the finish line in 17 minutes, 29.12 seconds, only moments before Coach Cromwell scooped her up and pulled her to the side.
There, she had her usual treatment, having her legs iced down until the numbness subsided and she could get up and walk away.
"I guess I always thought I could — but now that it's happened, I am just really relieved," Montgomery said. "I have been through my workouts and my training has gone so well, and I just feel like I have been through so much the last four years that this was my time to shine.
"I had to strengthen myself, not so much physically but mainly mentally, just kind of get in my head that I wasn't going to let anyone else take me down. And I was going to show everybody who does or doesn't have MS that it is capable to overcome the disease."
Read more: New York Times – For Runner With M.S., No Pain While Racing, No Feeling at the Finish