This is an archived article and the information in the article may be outdated. Please look at the time stamp on the story to see when it was last updated.
CHARLESTON, S.C. — An actress from Mount Airy has landed a lead role in a new CBS prime-time TV series.
The Mount Airy News reported that Anna Wood stars in "Reckless," which premiered earlier this week as a summer replacement series.
Wood plays Jamie Sawyer, a Northern lawyer who migrates to Charleston, S.C. Its next airing is planned for 9 p.m. Sunday.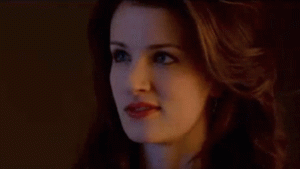 The show is described as a crime drama. Wood's character is hired to represent a disgraced police officer in the wake of a sex scandal. Cam Gigandet is Wood's co-star.
Shooting began in March 2013 and wrapped up last December, according to the paper. It was shot in Charleston, South Carolina.
Wood is a 28-year-old Mount Airy native who graduated from the University of North Carolina School of the Arts.
"It's exciting," Wood said, according to the Mount Airy News. "I feel relieved that people are finally going to get a chance to see it."
Wood's other acting roles include 2012's "Chronicle" and "Nice Guy Johnny" in 2010.
Read more: The Mount Airy News