This is an archived article and the information in the article may be outdated. Please look at the time stamp on the story to see when it was last updated.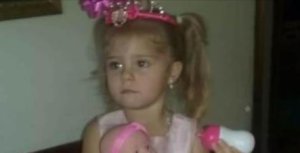 ONSLOW COUNTY, NC. — The mother's boyfriend has been arrested in the disappearance of 3-year-old Mariah Woods, according to a press release.
Earl Kimrey, 32, was taken into custody Friday.
Authorities say due to evidence gathered during the course of the investigation, they believe that Mariah is dead, but they have not found her body.
The searches will now shift to a recovery process.
He is being charged with concealing of death, obstruction of justice, second-degree burglary, felony larceny, and possession of stolen property.
He is being held a the Onslow County Detention Center under a $1,010,000 bond.
According to WCTI, District Attorney Ernie Lee has been consulted on the current charges and additional charges could be pending as the investigation continues.
An Amber Alert had been active since Sunday, when Mariah was last seen around 11 p.m.
According to Kimrey's Facebook page, he is from Mebane, attended Orange County High School in Hillsborough, and studied HVAC at Alamance Community College in Graham.
Kimrey has a criminal history that began in 2005 with a larceny conviction in Alamance County, according to the N.C. Department of Safety website. He was put on probation and received a suspended jail sentence. He was convicted in Onslow County in 2012 of assault or threatening of a government official and being drunk and disorderly. He was given probation and a suspended sentence. In 2015, he was convicted of larceny, this time in Brunswick County. He was given probation and a suspended sentence.
Anyone with information should contact Onslow County Sheriff's Office at (910) 455-3113 or Crime Stoppers at (910) 938-3273.