This is an archived article and the information in the article may be outdated. Please look at the time stamp on the story to see when it was last updated.
LAWRENCEVILLE, Ga. — A Lawrenceville mother has been charged with child cruelty after she brought her 60-pound, 15-year-old autistic daughter to the hospital.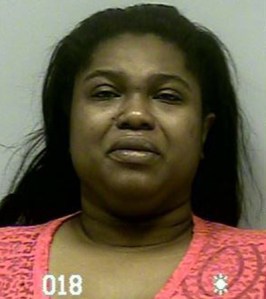 On Aug. 1, a nurse at Children's Healthcare of Atlanta called police about the unnamed girl who had been brought to the hospital by her mother, Jade Jacobs.
The nurse told police the girl weighed 60 pounds and had bruising on her.
According to the police report, Jacobs told the hospital staff there was an altercation between the girl and her sister.
Jacobs told police the girl had begun to eat her own feces. The nurse said Jacobs brought in an eating plan but it did not appear they were following it.
The nurse told police the girl was eating all she could get her hands on.
The girl had bruising on her right eye and around her left ear, lacerations on her lip and several pressure sores on her knees and buttocks.
The nurse said the doctor thought the pressure sores were from being confined in a small space or held down for an extended period of time.
Jacobs was arrested and charged with child cruelty.
Source: WGCL/CNN