This is an archived article and the information in the article may be outdated. Please look at the time stamp on the story to see when it was last updated.
BRUNSWICK COUNTY, N.C. — More than 100 animals were rescued from deplorable conditions at a Belville residence Tuesday afternoon.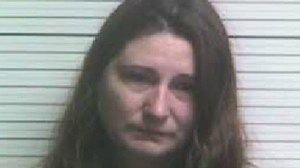 According to WECT, the Humane Society and county officials rescued 10 dogs, along with 125 chickens, ducks and other birds.
Animals were reportedly living in enclosures caked in feces, rotting eggs, and breathing ammonia-filled air, officials said.
Mary Stoltz, 33, was arrested and charged with six counts of cruelty to animals. Stoltz bonded out of the Brunswick County jail under a $5,000 secured bond.
The animals are undergoing treatment.
Source: WECT