This is an archived article and the information in the article may be outdated. Please look at the time stamp on the story to see when it was last updated.
COLUMBIA COUNTY, Fla. -- A 17-year-old high school student who disappeared over the weekend may be with a 27-year-old soccer coach from her high school, according to WJXT.
Deputies and the school district believe Caitlyn Frisina, who plays soccer at Fort White High School, might be with the school's head boys soccer coach, Rian Rodriguez.
Deputies said Frisina left her home of her own accord and fully erased her phone prior to leaving.
Rodriguez has been suspended from his position pending an investigation.
Deputies told WJXT Frisina withdrew $200 from an ATM in St. Marys, Georgia, on Sunday and authorities believe the two could be traveling in a red 2001 Mercury Sable with Florida tag number Z04CSC.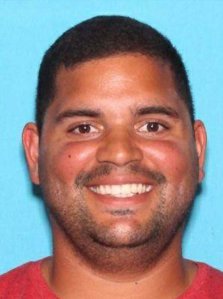 Frisina has family in Pennsylvania and New York and Rodriguez has family in Canada, according to the sheriff's office.
No charges are pending against Rodriguez but Frisina will be returned to her parents' custody if she is located.
Scarlet Frisina, Caitlyn Frisina's mother, told WJXT Rodriguez coached the teen in the past and is a longtime family friend.
Frisina's mother said she wants her daughter to let the family know she is OK and to come home.
Anyone with information about Frisina's whereabouts is asked to call the Columbia County Sheriff's Office at (386) 719-2005.
PLEASE SHARE!

A Fla. MISSING CHILD Alert issued for Caitlyn Frisina, W/F, 17yo, 5'7", 135lbs, BR hair & eyes, from Lake City. May be w/ Rian Rodriguez. May be heading north in 2001 red Mercury Sable, FL tag Z04CSC. Have info? Contact Columbia Co. SO at 386-719-2005 or 911. pic.twitter.com/0hAXufqJbE

— FDLE (@fdlepio) November 28, 2017