This is an archived article and the information in the article may be outdated. Please look at the time stamp on the story to see when it was last updated.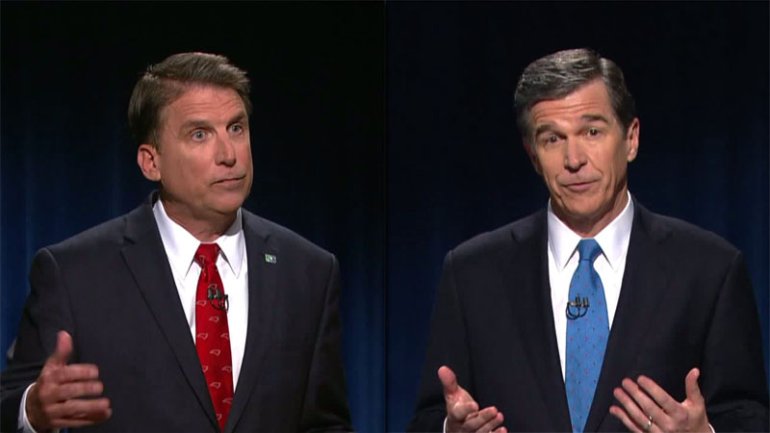 RALEIGH, N.C. – North Carolina's candidates for governor faced off on the debate stage tonight.
Republican Pat McCrory and Democrat Roy Cooper discussed topics ranging from the economy to police body camera video and teacher pay.
They event talked about Donald Trump's 2005 comments.
But the one generating the most buzz tonight was House Bill 2.
"The thing that's embarrassing is a very liberal mayor from Charlotte, with very strong support from our very liberal attorney general started this whole bathroom mess," McCrory said. "It's one of the biggest fibs in our national press and in our state press."
"Gov. McCrory continues to go across the state and telling people it is not hurting our economy. He attacks businesses who are opposed to it and says everything is going fine. Governor, what planet are you on?" Cooper countered.
Currently, RealClearPolitics' average of polls gives Cooper a 4.6 point lead.