This is an archived article and the information in the article may be outdated. Please look at the time stamp on the story to see when it was last updated.
WINSTON-SALEM, N.C. — Award-winning author, renowned poet and civil rights activist Dr. Maya Angelou has died. She was 86.
Winston-Salem Mayor Allen Joines confirmed Angelou was found by her caretaker on Wednesday morning.
The family confirmed the news in a statement on Wednesday:
"Dr. Maya Angelou passed quietly in her home before 8:00 a.m. EST. Her family is extremely grateful that her ascension was not belabored by a loss of acuity or comprehension. She lived a life as a teacher, activist, artist and human being. She was a warrior for equality, tolerance and peace. The family is extremely appreciative of the time we had with her and we know that she is looking down upon us with love."
Angelou's publicist, Helen Brann, also confirmed the news.
Angelou had been reportedly battling health problems. She recently canceled a scheduled appearance of a special event to be held in her honor.
Angelou was set to be honored with the "Beacon of Life Award" at the 2014 MLB Beacon Award Luncheon on May 30 in Houston.
Wake Forest University issued a statement on Wednesday:
"Dr. Angelou was a national treasure whose life and teachings inspired millions around the world, including countless students, faculty, and staff at Wake Forest, where she served as Reynolds Professor of American Studies since 1982. Our thoughts and prayers are with Dr. Angelou's family and friends during this difficult time."
"Maya Angelou has been a towering figure — at Wake Forest and in American culture. She had a profound influence in civil rights and racial reconciliation. We will miss profoundly her lyrical voice and always keen insights," Wake Forest University President Nathan O. Hatch said on Wednesday.
School officials said information about a campus memorial may be shared at a later date.
Angelou, one of the most renowned and influential voices of our time, is a celebrated poet, novelist, educator, producer, actress, filmmaker and civil rights activist.
A professor, singer and dancer, among other things, Angelou's work spans several different professions. She spent her early years studying dance and drama in California.
After dropping out at age 14, she became the San Francisco's first African-American female cable car conductor.
Angelou later returned to high school to finish her diploma and gave birth to her son a few weeks after graduation. While the 17-year-old single mother waited tables to support her son, she acquired a passion for music and dance.
Affectionately referred to as Dr. Angelou, the professor never went to college. She has received over 50 honorary degrees and was Reynolds Professor of American Studies at Wake Forest University.
Angelou is famous for saying, "I've learned that people will forget what you said, people will forget what you did, but people will never forget how you made them feel."
Maya Angelou's birth name was Marguerite Annie Johnson, and she was fluent in 6 languages
Angelou was also named one of the 10 most admired North Carolinians in a recent Elon Poll. She was also named one of the most admired people in the world, according to a recent Elon Poll.
Angelou was born on April 4, 1928, in St. Louis, Missouri. She grew up between St. Louis and the then-racially-segregated Stamps, Arkansas.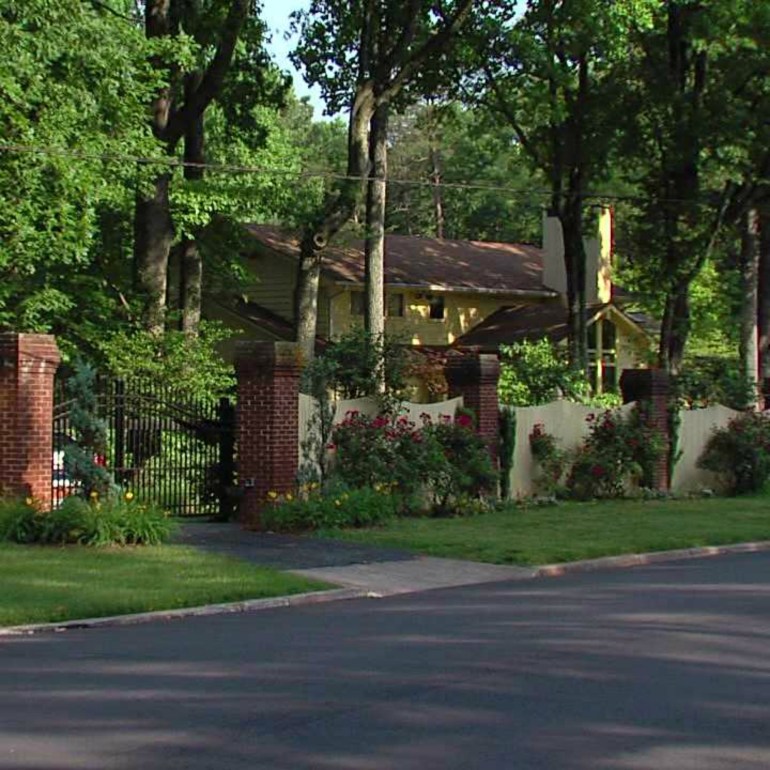 The famous poet got into writing after a childhood tragedy that stunned her into silence for almost a decade. When she was 7, her mother's boyfriend raped her. He was later beaten to death by a mob after she testified against him.
"My 7-and-a-half-year-old logic deduced that my voice had killed him, so I stopped speaking for almost six years," she said.
From the silence, a louder voice was born.
Her list of friends is as impressive as her illustrious career. Talk show queen Oprah Winfrey referred to her as "sister friend." She counted Martin Luther King Jr., with whom she worked during the Civil Rights movement, among her friends. King was assassinated on her birthday.
Angelou spoke at least six languages, and worked as a newspaper editor in Egypt and Ghana. During that time, she wrote "I Know Why the Caged Bird Sings," launching the first in a series of autobiographical books.
"I want to write so well that a person is 30 or 40 pages in a book of mine … before she realizes she's reading," she said.
Angelou was also one of the first black women film directors. Her work on Broadway has been nominated for Tony Awards.
Before making it big, the 6-foot-tall wordsmith also worked as a cook and sang with a traveling road show. "Look where we've all come from … coming out of darkness, moving toward the light," she has said. "It is a long journey, but a sweet one, bittersweet."
CNN contributed to this report.
Dr. Maya Angelou's last tweet:
Listen to yourself and in that quietude you might hear the voice of God.

— Maya Angelou (@DrMayaAngelou) May 23, 2014