This is an archived article and the information in the article may be outdated. Please look at the time stamp on the story to see when it was last updated.
BURLINGTON, N.C. -- A suspect is in police custody after shooting a man in the legs and assaulting a woman in front of her children at a public park Thursday afternoon, according to police.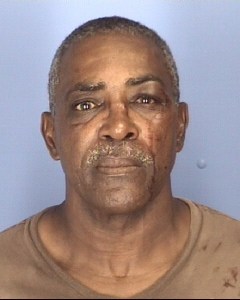 Police have charged 59-year-old Michael Norwood Thompson, of Gibsonville, with assault on a female and assault with a deadly weapon inflicting serious injury with intent to kill.
The shooting victim, 32-year-old Chad Lane Mabe, of Reidsville, was taken to Moses Cone Memorial Hospital for non-life-threatening injuries.
Police say the mother, Jessika Clapp, was also taken to the hospital after being hit in the face.
She was later released.
"I was kind of scared," said daughter, 13-year-old Kaitlyn Clapp.
Kaitlyn and her brother Andy Brown were at Eva Barker Park with their mother and saw everything happen.
"He swung at my mom with the gun in his right hand," Kaitlyn said.
"He hit my mama and then two other guys hit him and then he pulled out the gun and started shooting," Andy said.
Both children ran to get help.
"Just dialed 911," Andy said.
Police say Thompson knew the Clapp.
"It seems to be that the male suspect and the female had been in a relationship or were acquaintances from a prior relationship," said Sergeant Neil Doss with Burlington police.
Police say Thompson had been circling the park, watching Clapp and her children.
Officials say he then got out of his car and got into an altercation with Clapp, hitting her in the face.
A man she was with, identified as Mabe, tried to step in, but Thompson shot him in the legs, according to police.
Doss says the children were standing close by.
"They were obviously scared," Doss said. "They knew the suspect too, and they were trying to protect mommy and they wanted to be with mommy when all this was happening."