This is an archived article and the information in the article may be outdated. Please look at the time stamp on the story to see when it was last updated.
STOKES COUNTY, N.C. – A Stokes County man is accused of shooting and killing his wife, according to the Stokes County Sheriff's Office.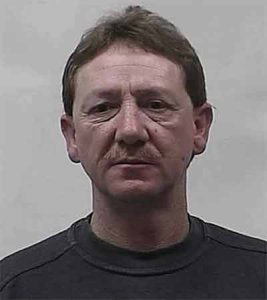 Donnie Davie Terry, 53, of Pinnacle, has been charged with murder in connection to the death of Deborah Kaye Terry.
Deputies were called to the suspect's home at 1057 McIntosh Lane shortly after 7:30 p.m. Wednesday, according to a sheriff's office press release.
Deputies said the suspect's friends called the sheriff's office after going over to his house and seeing the victim in a chair with a towel over her head, apparently dead.
The suspect told his friends he did something bad and they needed to leave, according to the sheriff's office.
The suspect was jailed in Stokes County under no bond.