This is an archived article and the information in the article may be outdated. Please look at the time stamp on the story to see when it was last updated.
WINSTON-SALEM, N.C. — A man has been charged with murder in connection with the death of Tenisha Mills, according to a news release from Winston-Salem police.
Jashawn Arnez Summers, 25, of Winston-Salem, is charged with murder. Summers was already in custody and charged with assault with a deadly weapon with intent to kill inflicting serious injury and possession of a firearm by a convicted felon in connection with the case.
Around 9:15 p.m. on Feb. 22, a car pulled up to the back of the Winston-Salem Police Department, located at 725 N. Cherry St., and someone inside the car said there was a shooting victim.
Mills, 27, was taken to Wake Forest Baptist Medical Center for treatment of a gunshot wound to the neck. Mills died from her injuries on Feb. 26.
Christopher Grooms was also injured by shattered glass from the bullets hitting his vehicle. Grooms was treated at the hospital and released.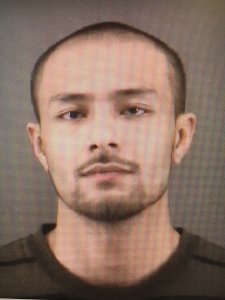 Armando Nicolas Pagan, 23, of Kernersville, has been charged with accessory after the fact to murder.
Pagan surrendered to authorities at the Public Safety Center in Winston-Salem and will be held at the Forsyth County Detention Center under a $250,000 secured bond. He is scheduled to appear in court May 3.
Summers is being held in the Forsyth County Detention Center with no bond allowed. He is also due in court on May 3.
Summers was arrested in New Mexico in March in connection with the homicide.