This is an archived article and the information in the article may be outdated. Please look at the time stamp on the story to see when it was last updated.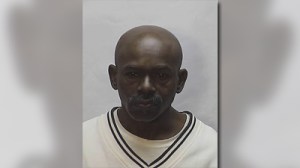 GREENSBORO, N.C. -- The man accused of raping and murdering seven-year-old Shalonda Poole in 1990 was transported to the Guilford County Jail from Spartanburg, S.C., Friday.
Donald Preston Ferguson, 52, of Spartanburg, has been charged with murder and first degree sexual offense in connection with the July 21, 1990, killing of Shalonda Poole, according to jail records.
Shalonda's body was found with signs of sexual assault and strangulation the next day in a wooded area behind Jones Elementary School.
Ferguson was arrested Tuesday in Spartanburg after the case had gone unsolved for over 23 years.
No bond was allowed for Ferguson.
He is scheduled to make his first court appearance Monday, Jan. 13, at 2 p.m.