This is an archived article and the information in the article may be outdated. Please look at the time stamp on the story to see when it was last updated.
ARCHDALE, N.C. — A man has been arrested and charged with murder in connection to the death of his 11-week-old daughter in Archdale.
Shamus Patrick King, 23, was arrested Thursday and is being held in the Randolph County jail under no bond, according to jail officials.
On Saturday, Wake Forest medical personnel contacted the Archdale Police Department in reference to a little girl who had been received as a patient. Crews say she suffered injuries consistent with child abuse.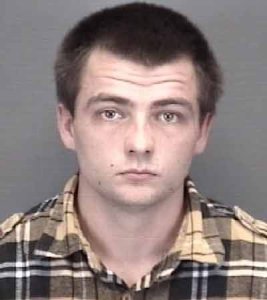 Archdale police confirmed on Wednesday that the child had died.
The mother of the infant says her daughter, Harper Erin King, was in her father's care before she was rushed to the hospital.
"I would ask him why he did this?" said Hannah Ayotte, Harper's mother.
"He went to the neighbors and the neighbors say that she was lifeless when she got there. When he knocked on the door, she was pretty much dead and that they had to give her CPR and she was gasping for air," the mother explained.
She says that the neighbors then called 911. She believes the father shook the child.
Harper's aunt Michelle Robertazzi says she's glad King has been arrested and charged.
"I would tell him I hope he has a miserable life and that we will never forgive him that I hope he spends the rest of his life in jail," Robertazzi said. ​