This is an archived article and the information in the article may be outdated. Please look at the time stamp on the story to see when it was last updated.
LEXINGTON, N.C. — A man was arrested after a highway pursuit when officers found him hiding under someone's porch.
Maurice Lamont Outten, 20, of Winston-Salem, is charged with felony speeding to elude officers and failure to heed blue light and siren.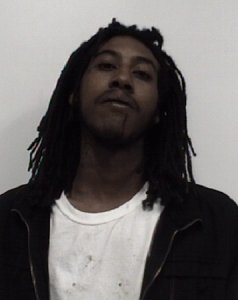 At about 1:20 p.m. Sunday, a trooper tried to stop a Nissan speeding on U.S. 52.
After a short pursuit, the car took Exit 92 onto Old U.S. 52 and hit the embankment.
The trooper's patrol car hit a road sign. The trooper was not injured, but the car was damaged in the collision.
The driver of the Nissan, later identified as Outten, got out of the car and ran.
The Davidson County Sheriff's Office and Lexington Police Department looked for the suspect before a K-9 finally found him under a home's back porch on Pine Park Drive.
Norein Monday and her sister were at the home Sunday afternoon, when they saw a number of officers in the backyard.
She was told to stay in the house, but watched as deputies pulled the suspect out from underneath the back porch.
"The dog came up on the porch and went down the ramp and then we saw the hole right here under the house, and then we saw the man coming out on the ground and they handcuffed him," Monday said.
She said she had no idea anyone was on her property, but wasn't frightened by the ordeal.
"I wasn't scared, I had God on my side, and if they tried to come in the house we could handle them, or try to," Monday said.