This is an archived article and the information in the article may be outdated. Please look at the time stamp on the story to see when it was last updated.
SHELBY, N.C. -- Rhode Island police arrested early Wednesday morning the man accused of shooting and killing a Shelby police officer.
WSOC reports SWAT team members arrested Irving Fenner Jr., 23, at about 2:30 a.m. He was taken to a hospital to be treated for a gunshot wound he sustained in Shelby.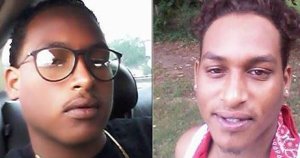 Fenner allegedly shot officer Tim Brackeen, 38, on Saturday and Brackeen died at Carolinas Medical Center Monday morning.
Authorities arrested two people in connection with the murder Tuesday afternoon. Deitria Morris was taken in as an accessory after the fact in the death of the officer, and Ashley Michelle Hamrick, of Shelby, was arrested on charges of felony harboring an escapee.
In addition, Fenner's half-sister Jolisa Peeler was arrested for accessory and another person, Casey Fenner, was arrested in New York on Tuesday night, but his connection to Irving Fenner Jr. is unknown.
Officer Brackeen was shot around 12:20 a.m. Saturday morning while looking for Fenner., who was wanted on outstanding warrants. Officers heard the gunshots and found Brackeen with a wound to the torso. He had been with the Shelby Police Department since 2004 and was named Officer of the Year in 2012.
Fenner now faces first-degree murder charges.