This is an archived article and the information in the article may be outdated. Please look at the time stamp on the story to see when it was last updated.
YADKINVILLE, N.C.— Scott Sica, the Florida man charged with murdering Jonesville police officer Greg Martin back in 1996, made an appearance in Yadkin County court on Monday.
Scott Vincent Sica, 37, is accused of shooting and killing Jonesville Police Officer Greg Martin along I-77 back in 1996. He was arrested in Florida last October.
A Yadkin County judge continued hearings this morning for Brian Eugene Whittaker and Marc Peterson Oldroyd, who are charged with first-degree murder in the death of Jonesville police Sgt. Greg Martin on Oct. 5, 1996.
The hearings were to determine if Yadkin District Attorney Tom Horner can pursue the death penalty against Whittaker and Oldroyd. Judge Edgar Gregory of Yadkin Superior Court continued the hearings to Aug. 19.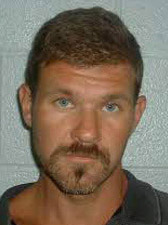 In January, a judge ruled Sica could face the death penalty if convicted. During the hearing, Whittaker recounted the crime spree he, Sica and co-defendant Marc Oldroyd had days before the shooting death of Martin.
Whittaker says the trio planned to rob a nearby restaurant the night Martin pulled them over on I-77. Oldroyd was not with the two at the time of the shooting, but he apparently planned to meet them later.
Whittaker says they had a "bag with guns, money and masks" inside their truck when Martin pulled them over.
As Officer Martin searched their truck, Whittaker claims Sica pulled out a gun and shot at Martin "eight or nine times" before demanding they drive away.
Whittaker says a few days later, the three went separate ways and never mentioned the shooting again.
Stay with MyFOX8.com for updates throughout the day.