This is an archived article and the information in the article may be outdated. Please look at the time stamp on the story to see when it was last updated.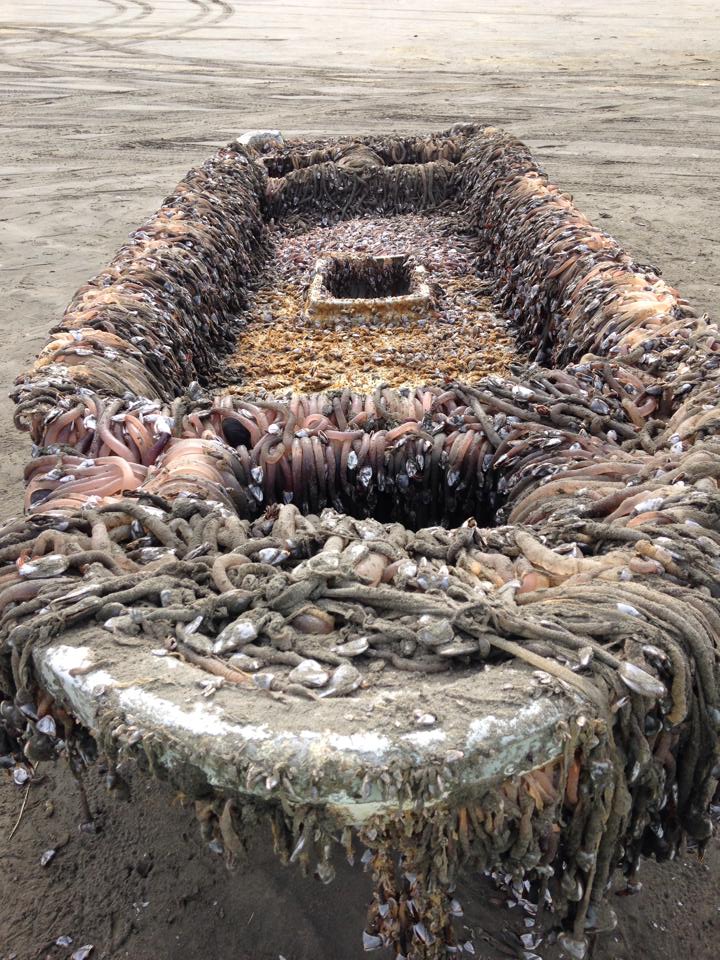 OCEAN SHORES, Wash. — A small boat suspected to be lost during the March 2011 Japanese tsunami washed ashore in Ocean Shores, Wash., Monday morning covered in marine life, according to KCPQ.
Charles Wallace, deputy director of Grays Harbor County Emergency Management, said there is some sort of Asian-language writing on the boat. Officials were expected to contact the Japanese Consulate in Seattle for help identifying the boat.
The large number of marine creatures on the boat could potentially be an invasive species, Wallace told KCPQ.
The Department of Ecology was to inspect the boat Tuesday.
Linda Kent, of the Department of Ecology, said another similar boat was found last week that did not have any identifying markers.
See more photos of the boat at KCPQ.