This is an archived article and the information in the article may be outdated. Please look at the time stamp on the story to see when it was last updated.
Each year, thousands of dogs and puppies are euthanized at over-crowded Animal Shelters across the state. Randolph County has one of the highest dog euthanasia rates, with 75 percent put down in 2014, according to statistics provided to FOX8 from the county.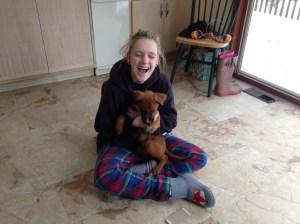 "People tend to blame us for the problem. I know the staff here- we all have animals, we love them. And every single one of them is spayed or neutered," Mimi Cooper, Health Director for Randolph County said. "So we are not contributing to the problem. We are frustrated with the problem."
But in Stokes County, Cathy Marks is part of a solution to that very ugly problem.
"Most of the time we always cry, but we know they're going to a great place and they'll have a wonderful life," said Marks.
That place is New York, home to the largest no-kill animal shelter in the world: North Shore Animal League America (NSALA).
Jessica Bryant is president of PARTNERS! Canines, a nonprofit rescue that coordinates transports from North Carolina to NSALA twice a month.
"Every trip, we send 40-50 puppies and then we're able to send 20 adults," Bryant said. "So a lot of the motivation to get these puppies read is we get to save a lot of the great adult dogs, to."
According to Bryant, PARTNERS! Canines focuses on the rural areas in the state where shelters tend to be especially over-crowded, including Stokes, Alamance, Surry, Yadkin, Davie, Rockingham and Wilkes Counties.
And their efforts are already making a difference.
Since teaming up with PARTNERS! Canines in 2013, Wilkes County has sent more than 1,200 dogs and puppies to New York for adoption, according to Animal Services Director Jr. Simmons.
"A lot of people come to you about your euthanasia rate, your adoption rate, but they come without at plan, " Simmons said. "PARTNERS! came with a plan."
Between 2012 and 2013, the Wilkes County Animal Shelter's adoption rate nearly doubled at its euthanasia rate declined by 30 percent.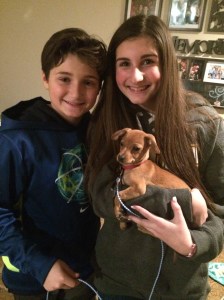 For each transport of roughly 70 dogs and puppies, a growing army of volunteers gather in Clayton, North Carolina to load the animals into one of North Shore's state-of-the-art mobile units.
"That's really what drives the drivers. Knowing that we're going to save all of these lives and that these guys are going to great homes," said Kira Principato, an offsite driver for NSALA.
Once the animals arrive to NSALA, they're checked out by a vet, groomed and socialized. Rescue Manager Cindy Szczudlo said most dogs and puppies that come to NSALA end up getting adopted within a week.
"It's a collaborative effort amongst our staff and volunteers. We're so excited we get to do this every day and save lives and that this is what we get to do for a living," Szczudlo said.
Animal advocate and daytime television host Rachael Ray is a huge supporter of NSALA and even donated a Mobile Adoption Unit similar to the one that transports animals from North Carolina to New York. Ray created a pet food line called Nutrish and donates all of the proceeds to shelters and rescues through her organization Rachael's Rescues.
"I think animals bring out the best in humans. They're more intuitive, more empathetic. And, in some ways, I think they're better than humans," Ray said. "I like to have animals in my life because it makes me a better person."
Because of our story, Rachael's Rescues has decided to donate $30,000 to PARTNERS! Canines, specifically earmarked for work in Piedmont shelters and rescues.
Want to adopt? Visit one of these Piedmont animal shelters for more information:
Randolph County Animal Shelter
Furry Friends of the Foothills (Yadkin County)
Rockingham County Animal Shelter
Rockingham County Humane Society
Davidson County Animal Shelter
The Humane Society of Davidson County
Guilford County Animal Shelter
Montgomery County Animal Control