This is an archived article and the information in the article may be outdated. Please look at the time stamp on the story to see when it was last updated.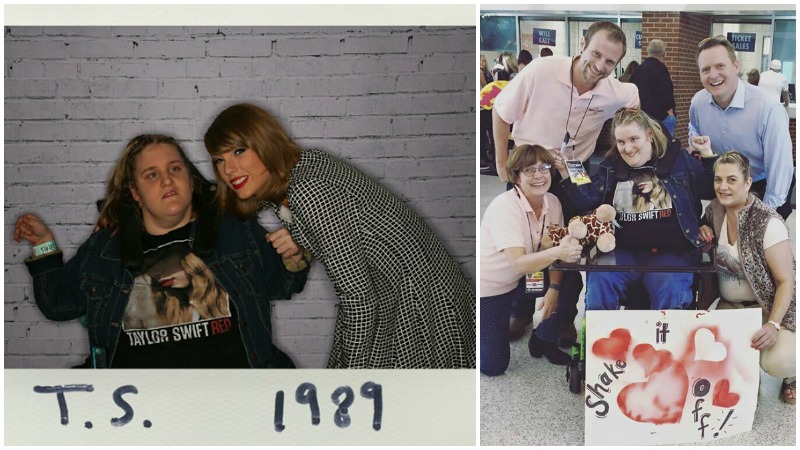 GREENSBORO, N.C. – It was just a few minutes, but enough time for Charli Robertson and her mom to personally say "thank you" to Taylor Swift Wednesday.
"I can't believe it," said Charli Robertson, who met the pop star backstage before Swifts' 1989 World Tour performance in Greensboro. "It was awesome, she even gave me a hug."
In the fall of 2012 Robertson, who suffers from cerebral palsy, endured a seizure so severe it erased her memory. Months later, just when doctors started to give up, her mom started playing Swift's music and immediately her memory started to return.
"She helped me bring my memory back," said Robertson. "It's not physically she saved my life but mentally she did."
English teacher Mary Lee at North Forsyth High School contacted FOX8's Chad Tucker in April and, after his story aired, it spread around the world.
Clay J.D. Walker and Leanne Petty, radio host of 93.1 The Wake Up With The Wolf Show, heard her story and helped make Robertson's wish of personally saying thank you to Swift a reality.
Robertson brought Swift a signed North Forsyth High School Vikings hat and a handmade heart-shaped card with Robertson's picture and a handwritten thank you.
"I told her 'thank you' and she said she remembered hearing about me and my amnesia," said Robertson. "She called me her sweetheart."