This is an archived article and the information in the article may be outdated. Please look at the time stamp on the story to see when it was last updated.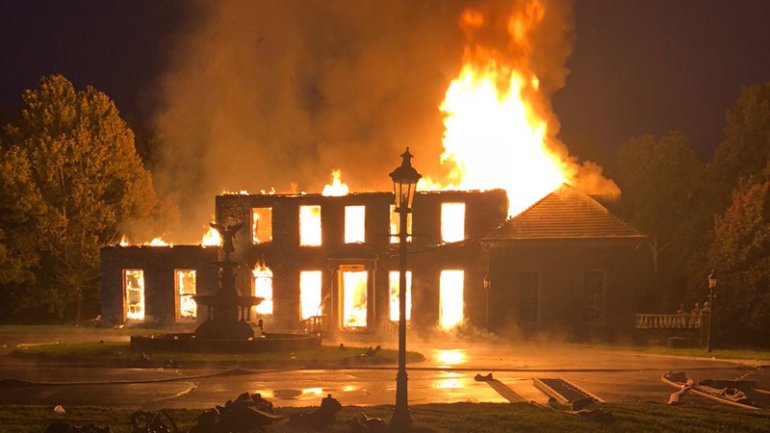 FORSYTH COUNTY, N.C. — Lightning caused the Wednesday night fire at a large home in the southwestern part of the county, according to Gary Styers, deputy fire chief and fire marshal with Forsyth County Emergency Services.
At about 6:45 p.m. Wednesday, multiple fire departments responded to the fire at the home, which is at the end of a long driveway off Blackberry Lane in the southwestern part of the county.
The area had limited access to fire hydrants, escalating the fire to a "second alarm response," according to the fire marshal.
About 60 firefighters, including units from Winston-Salem Fire and Davie County, responded either to the scene or to cover vacant fire stations in the area.
Officials declared the fire under control at 1:23 a.m. Thursday.
No injuries were reported.
Styers said damage estimates are topping $2 million for the home and the contents of the home.