This is an archived article and the information in the article may be outdated. Please look at the time stamp on the story to see when it was last updated.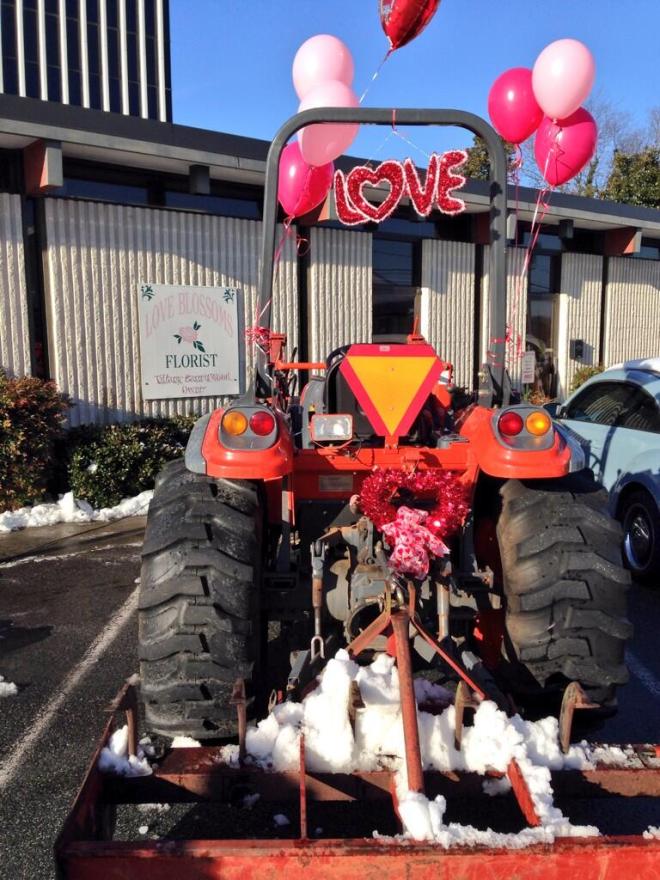 LEXINGTON, N.C. -- A flower shop in Lexington refuses to let the snow freeze out Valentine's Day.
Love Blossoms on North State Street in Lexington is making flower deliveries by tractor on Friday morning.
"We are going to do our best to get them out," said Love Blossoms owner Tiffany Wood.
Wood said Valentine's Day is their second busiest day of the year, a runner-up only to Mother's Day.
Wood said they were unable to make deliveries on Thursday because of road conditions. The store normally makes 500-600 deliveries on Valentine's Day.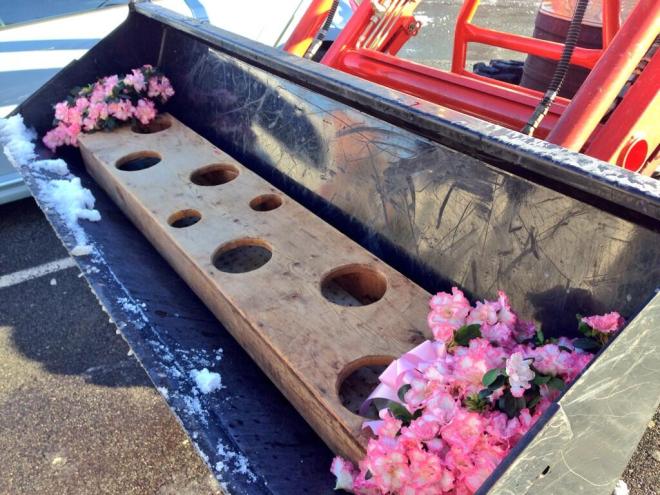 The tractor will make downtown deliveries all morning. However, deliveries outside of downtown Lexington will be made by vehicle.
"We have 150 orders ready to go. They are in there working now to get the rest of them ready," Wood said.
Wood's 11-year-old son, Chase, is driving the flower-delivering tractor.
While a sheriff in Georgia posted on Facebook that Valentine's Day was canceled in north Georgia, we're lucky we live in North Carolina.
"We're not letting anything stop us. We're getting our flowers out one way or another," Wood said.