This is an archived article and the information in the article may be outdated. Please look at the time stamp on the story to see when it was last updated.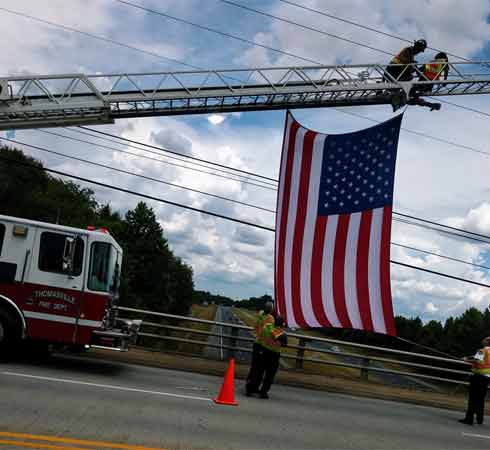 THOMASVILLE, N.C. – A fallen firefighter is being honored as his procession made its way from Raleigh to Salisbury on Friday.
WSOC reported that the procession for Michael Goodnight made its way back home Friday afternoon, honoring the volunteer firefighter with the Liberty Fire Department.
Investigators said that Goodnight was responding to an accident call in his truck when he hit another car on Gold Knob Road near Park Drive in Salisbury.
A large American flag could be seen flying on Liberty Drive in Thomasville in his honor as his procession passed.
"He was so good," Goodnight's sister Judy Burris said. "He died at what he loved doing."