This is an archived article and the information in the article may be outdated. Please look at the time stamp on the story to see when it was last updated.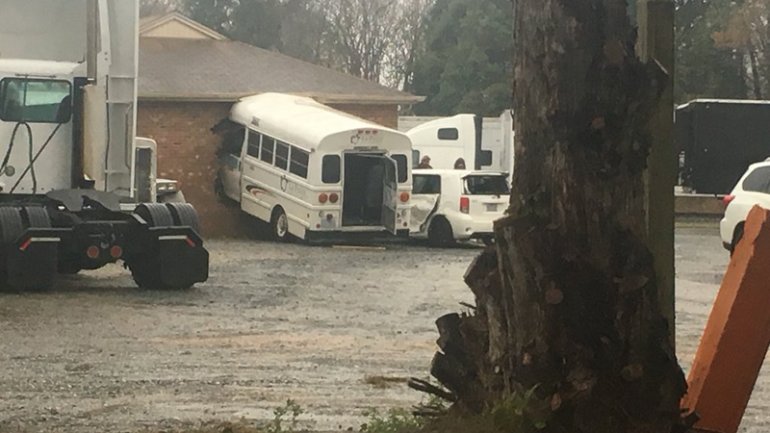 KERNERSVILLE, N.C. -- A La Petite Academy bus slammed through the outside wall of a building in Kernersville.
The bus was seen embedded in the brick wall Friday morning.
According to a NC Highway Patrol official, the driver of a car failed to yield at an intersection. The bus lost control ending up in the building.
Two children were on board. The children and the driver all refused treatment.
The driver of the car will be charged with failure to yield, according to the highway patrol.
La Petite Academy released the following statement about the incident:
"This morning, one of our buses was in an accident. Our driver took brave action with an evasive maneuver to avoid collision with another vehicle, and the bus accidentally hit a building. Two school-age children were onboard at the time, and were uninjured. First responders confirmed that the children appeared to be in good condition. Our driver was not ticketed, and was also uninjured. The authorities are investigating. The buses we use are designed and equipped for safety. Nothing is more important to us than our children's safety."