This is an archived article and the information in the article may be outdated. Please look at the time stamp on the story to see when it was last updated.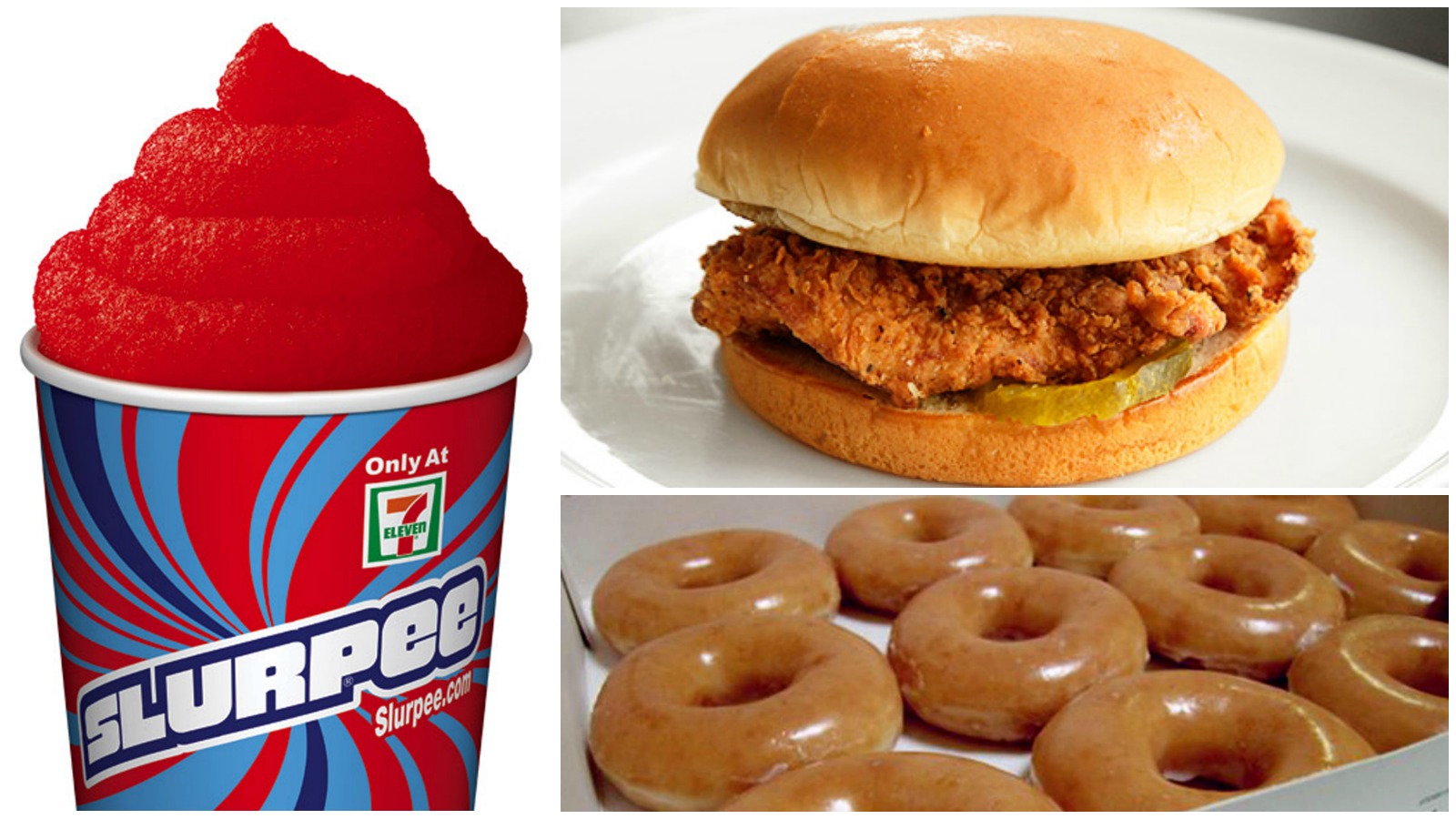 Three major food chains are feeling generous today and handing out free/cheap food to customers.
7-Eleven: Free Slurpees
7-Eleven is celebrating its namesake corporate holiday on July 11, otherwise known as 7/11, with a raft of free food.
The chain is handing out free 12-ounce Slurpees on Friday, from 11 a.m. to 7 p.m., available in the usual rainbow of flavors: blue, purple, green, yellow, orange and red.
7-Eleven has doled out free Slurpees on July 11 before.
Customers that download the store's mobile app will receive a free drink or snack on each day for a week, starting with a Big Gulp on July 12, then followed by M&Ms, Grandma's cookies, Hostess Twinkies, Snickers or Twix ice cream bars, Quaker Chewy Yogurt bars and Pillsbury cookies.
Chick-fil-A: Cow Appreciation Day means free food for customers
To celebrate Cow Appreciate Day, anyone who dresses up in full cow gear will get a free breakfast, lunch or dinner combo at Chick-fil-A. You must be dressed "head to hoof," the restaurant says.
If you don't want to go full-out cow, you can wear a cow-inspired accessory like a hat, bag or scarf and receive a free entrée.
Krispy Kreme: 77 Cents for a dozen donuts
On July 11, to celebrate the chain's 77th birthday, when you purchase a dozen glazed donuts, you can get a second dozen for only 77 cents.