This is an archived article and the information in the article may be outdated. Please look at the time stamp on the story to see when it was last updated.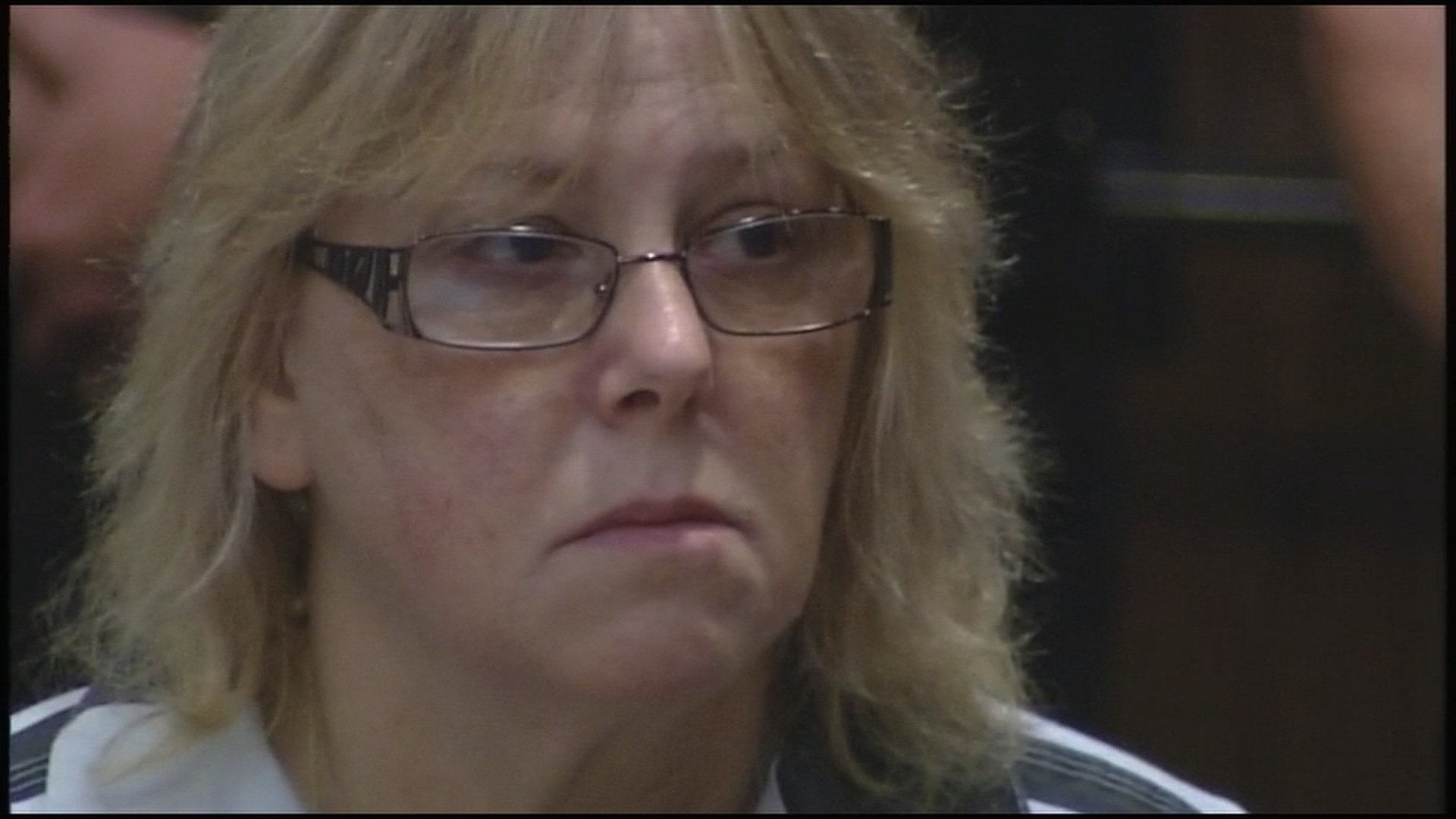 NEW YORK — A woman charged with helping two murderers escape from an upstate New York prison last month pleaded guilty Tuesday to two charges in the case.
Joyce Mitchell, 51, was charged with promoting prison contraband, a felony, and criminal facilitation, a misdemeanor.
Before her plea, Mitchell's handcuffs were removed so she could sign a form to waive a grand jury hearing on her charges. After signing the waiver, she wiped what appeared to be tears from her eyes.
Sentencing is not expected to take place Tuesday.
Authorities said Mitchell, a tailor at the Clinton Correctional Facility, provided Richard Matt and David Sweat with tools they used to cut through cell walls for their escape from the prison in Dannemora, N.Y.
Mitchell admitted she smuggled hacksaw blades by hiding them in frozen hamburger meat, a law enforcement official told CNN last month.
The escape was discovered on June 6. A massive manhunt ended in late June after law enforcement officers fatally shot Matt and recaptured Sweat.
She faced up to eight years behind bars if tried and convicted, authorities said.
Officials said Matt and Sweat had originally planned to come out of a manhole and meet Mitchell, who would drive them away. But Mitchell didn't show up, officials said.
Despite their botched getaway plan, Sweat and Matt managed to elude authorities for about three weeks. They fled through the woods of upstate New York, breaking into a cabin and collecting supplies.