This is an archived article and the information in the article may be outdated. Please look at the time stamp on the story to see when it was last updated.
PORTLAND — Officials have identified the Oregon mall shooter as Jacob Tyler Roberts, born March 16, 1990.
According to police, Roberts shot himself as police converged on him, but not before fatally shooting Steve Forsyth, 45, of West Linn, Ore., and Cindy Ann Yule, 54, of Portland.
Clackamas County Sheriff Craig Roberts says that Jacob Tyler Roberts had armed himself with an AR-15 semiautomatic rifle and had several fully loaded magazines.
Roberts says the rifle jammed during the 22-year-old's attack, but he managed to get it working again.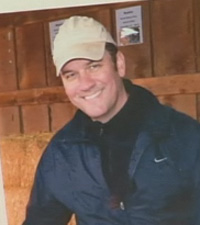 The chief says authorities don't yet have a motive.
A law enforcement official has told The Associated Press the shooter did not have a criminal record. The official spoke on condition of anonymity because he was not authorized to discuss details of an ongoing criminal investigation.
There is no known connection between Roberts and the victims, police said on Wednesday.
Authorities have yet to identify a motive for the shooting.
At least a portion of the deadly shooting was captured on surveillance video. That video is being reviewed.
The shooter was wearing a white mask during the shooting incident and what appeared to be a bulletproof vest. He was also carrying a semi-automatic rifle, The Associated Press reported.
Witnesses say at least 20 shots were fired Tuesday inside the mall, about 11 miles southeast of Portland, Oregon.
Kira Rowland was holding her 6-month-old baby in Macy's when the shots rang out.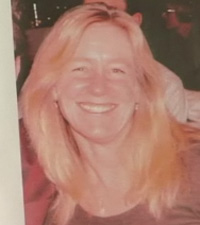 "I threw my baby into the stroller and just started running, because everybody was screaming and everybody just started to run," she said.
By the end of the rampage, three people lay dead, including the gunman from a self-inflicted gunshot wound. One young woman remains hospitalized, Clackamas County Undersheriff Matt Ellington said Wednesday morning.
The motive remains unknown, but Ellington told CNN that the gunman had no connection with the victims.
The injured woman was identified as Kristina Shevchenko by officials at the Oregon Health and Science University Hospital. She remains in serious condition, the hospital said.
Authorities say they will identify the other victims at a press conference scheduled for 1 p.m. ET. Investigators have tentatively identified the shooter, believed to be in his early 20s, and will also identify him at the news conference.
The gunman wore a hockey mask and jogged through Macy's wielding a rifle, a woman told CNN affiliate KOIN.
As some panicked customers bolted for the exits, others ducked under store counters or hid behind racks of clothing.
The suspect announced aloud that "I am the shooter" as he ran through Macy's, said witness and store employee Austin Patty.
The shooter wore what looked like a hockey mask and a bulletproof vest, Patty said. He carried an assault rifle "like you would see in a video game."
As the shooting started, Patty ran out of the store, warning everyone in his path that there was a shooter on the loose and ordering them out of the store.
The sheriff's office confirmed that a rifle and a mask were recovered from the scene, Ellington said.
Investigators are reviewing surveillance footage to get a better picture of what happened, he said.
The Clackamas Town Center is located in Happy Valley, Oregon, a suburb of Portland.
Erin Quackenbush-Baker was in a vulnerable position — in the middle of the mall at a kiosk with her grandmother and three young children.
"My 5-year-old was covering her ears and crying. I was frantic to find a place to run, and I looked back (at) my son in my stroller and glass is falling over us," she said. "The shots were getting closer, and it sounded like he was getting closer."
"I felt like sitting ducks, where we were."
During a brief halt in the gunfire, a man helped rush the family into a nearby Sephora store. That's where Quackenbush-Baker and her children hid for an hour, "waiting to see if we were going to be shot or not."
As word spread that the shooter was moving from store to store, customers at Sears burst into tears, Christina Fisher told KOIN.
"We were told to stand in a group by the top of the escalators and stay away from the windows out of the aisle. … We stood there for probably a good 20 minutes," she said. "All of the sudden, somebody came through with a radio, yelling, 'Get down!' "
As the melee unfolded, some customers watched television news reports about the shooting from inside the Sears entertainment center, Tylor Pedersen told affiliate KGW.
Antonio Charro spotted a wounded woman near a cell phone store and tried to help, but to no avail.
"She had apparently been shot in the chest, and I couldn't get her turned over to help her," said Charro, who had been shopping at the mall with his daughters. "There was no one around. She wasn't breathing."
Clackamas County Sheriff Craig Roberts said about 10,000 people were in the mall at the time.
No law enforcement officers fired any shots when they arrived, sheriff's Sgt. Adam Phillips said.
The 1.4 million-square-foot mall will remain closed Wednesday as investigators look for clues about the attack.
Rowland said she's grateful she got distracted while shopping and didn't venture farther into the mall.
"I think if I hadn't stopped to smell that perfume, that maybe me and my baby wouldn't be here today."
The CNN Wire and The Associated Press contributed to this report.