This is an archived article and the information in the article may be outdated. Please look at the time stamp on the story to see when it was last updated.
CHARLOTTE, N.C. — A North Carolina church leader's toddler was killed in a wreck and now his baby has also died.
Gentry Eddings, his wife Hadley and their 2-year-old son Dobbs were in a vehicle that was hit by a commercial box truck.
It happened Saturday near Wilmington. Dobbs died and the pregnant mother was forced to undergo an emergency cesarean section to save their unborn child.
The mother was eight months pregnant.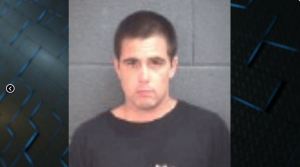 The baby passed away Monday in Chapel Hill with inoperable injuries, WECT reported.
Gentry and his wife had minor injuries. Gentry is a worship leader at Forest Hill Church in south Charlotte.
The driver of the truck that crashed into the victim failed to slow down and caused a chain-reaction crash.
According to WECT, the driver of the truck, Matthew Deans, 28 of Wilmington, has been charged with misdemeanor death by vehicle and failure to reduce speed. Additional charges are pending.
A gofundme page has been set up to help the family, and funding has reached nearly $90,000 as of Tuesday morning.