This is an archived article and the information in the article may be outdated. Please look at the time stamp on the story to see when it was last updated.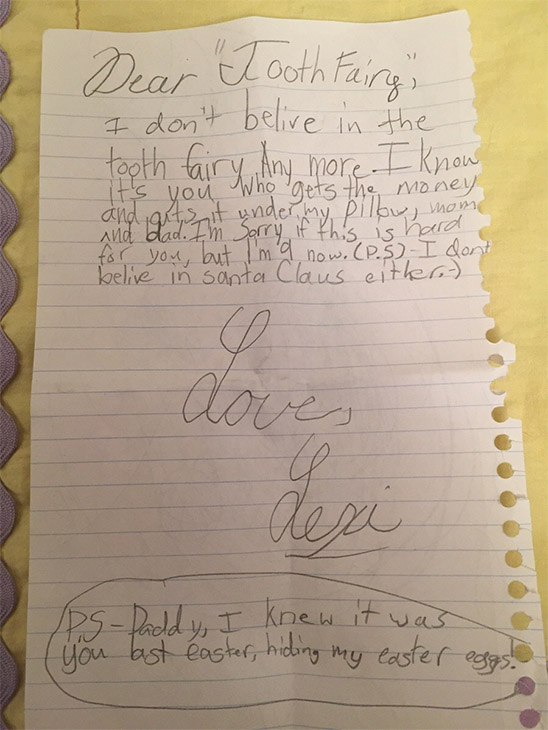 A little girl broke some hard news to her parents in a heartfelt letter that was recently posted to Reddit.com.
Nine-year-old Lexi reportedly wrote a letter to her parents that she no longer believes in the tooth fairy and that she knows who it really is.
The letter reads:
Dear "Tooth Fairy,"

I don't believe in the tooth fairy any more. I know it's you who gets the money and puts it under my pillow, mom and dad. I'm sorry if this is hard for you, but I'm 9 now. (P.S.) I don't believe in Santa Claus either.

Love, Lexi

P.S. Daddy, I knew it was you last Easter, hiding my Easter eggs!
Lexi's father posted it online after finding it under her pillow.