This is an archived article and the information in the article may be outdated. Please look at the time stamp on the story to see when it was last updated.
ASHEVILLE, N.C. — North Carolina's top three "American Idol" finalist returned home this weekend with hundreds of fans lining the streets to welcome him.
WYFF-TV reported that the city of Asheville held a parade Saturday to welcome back 23-year-old Caleb Johnson.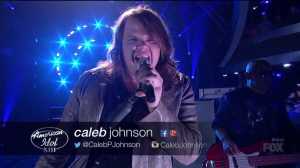 "We would do shows with my band and there would be like 10 people there and now, well, it was a madhouse today," Johnson said, according to WYFF.
Johnson said it's great being back in North Carolina.
"I get to have barbecue and sweet tea," he said. "They don't have any of that out in L.A."
Footage from Johnson's hometown visit will air Wednesday on American Idol, when he will compete again. Johnson is one of three contestants left on the FOX show.