This is an archived article and the information in the article may be outdated. Please look at the time stamp on the story to see when it was last updated.
A Hurricane Warning has been issued for parts of North Carolina as Tropical Storm Arthur is moving northward up the East Coast.
The Hurricane Warning is in effect for most of the North Carolina coast. A Tropical Storm Warning is in effect for the extreme southern and extreme northern coast of North Carolina.
Track Tropical Storm Arthur using the Interactive Hurricane Tracker
As of 5 p.m., Tropical Storm Arthur is moving north at 7 mph. Winds are at 70 mph and the pressure is at 992 mb.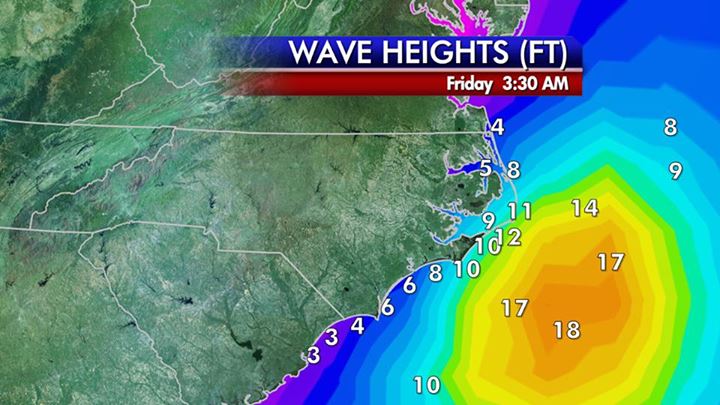 Most of the rain and wind with this will remain right along the coast as it should remain about 100 miles east of the South Carolina coast and then move over the outer banks of North Carolina on Friday morning.
By the time it reaches the outer banks, it could be a minimal hurricane. It will then move away from the coast of North Carolina on Friday afternoon and conditions will greatly improve for the weekend.
Conditions in the Piedmont should be excellent on Friday and this weekend as the cold front brings in less humid and cooler air. Highs will fall back to the mid-80s and lows to the mid-60s.
Next week will heat back up to the upper-80s to lower-90s by early in the week.