This is an archived article and the information in the article may be outdated. Please look at the time stamp on the story to see when it was last updated.
HOT SPRINGS, N.C. — Hundreds of people attended a memorial Saturday at a North Carolina church honoring a teenager who was killed in an accidental shooting.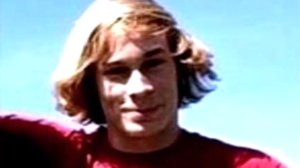 WLOS reported that Joshua Henderson, 17, of Hot Springs, died about a week ago after he tripped and fell in his family's carport. He was holding a rifle and it went off, killing him.
The teenager's father said he found evidence Josh had been hunting squirrel earlier in the day and had left the gun loaded.
Mike Henderson said his son was an avid hunter, good marksman and an adrenaline junkie who loved extreme sports including motocross.
"Tragic, sorrowful for us, but he lived more in 17 years than most people live in a hundred," his dad John Michael Henderson said, according to WLOS.
Read more: WLOS