This is an archived article and the information in the article may be outdated. Please look at the time stamp on the story to see when it was last updated.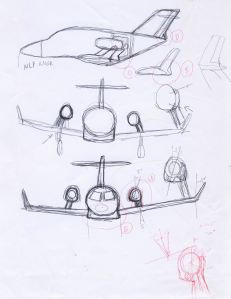 His product  is relatively small. But his numbers are big: 850 workers, four buildings, and a total capital investment in Greensboro of more than 140 million dollars.
Michimasa Fujino is the CEO of HondaJet whose headquarters, research and development, manufacturing and service operations are based in four buildings at the Piedmont-Triad International Airport.
Here, the company's brand new $4.5 million small passenger jet will come to life.
For Fujino, it's a journey that started back in 1986 when Honda---the Japanese company known mostly at the time for its motorcycles and cars--- transferred the young engineer from its auto research division to its new and secret aircraft project at Mississippi State University.
"So I realized if we could build a very fuel-efficient small aircraft, like a jet performance, it may even contribute to the change of lifestyle in America," Fujino told Fox 8's Neill McNeill.
Then, an idea popped in his head.
"Actually, I thought of that idea when I went to bed one day. And I kind of fleshed the idea and I put on the lights and I looked for paper and I couldn't find paper.  So I tear the calendar so I can make a quick sketch before I forget."
That sketch, Fujino says, was declared "ugly" at first by his colleagues. But it became the concept for the HondaJet, the first aircraft of its type on which the engine's mounted on top of the wing instead of below. It's a design that reduces drag and improves fuel efficiency.
Fujino and HondaJet hope the aircraft will be fully FAA-certified by the end of 2014. After that, plans calls for a ramp up of production to the tune of as many as 1,200 workers at PTI. The company already has more than 100 orders for the jet, and that number's growing every day.
"I want this company to be the best aircraft company in the world in the future, "said Fujino.  "And also to create industry in Greensboro."