This is an archived article and the information in the article may be outdated. Please look at the time stamp on the story to see when it was last updated.
REIDSVILLE, N.C. -- Kyle Lindsey, better known on YouTube as SaabKyle04, is a making over $100,000 a year reviewing cars and posting the videos to YouTube.
Kyle, who has been featured on The Today Show and in Car and Driver Magazine, grew up in Reidsville and now lives in Forsyth County. Growing up he watched his dad, Bill, play professional baseball.
When his dad's career ended, the family settled in Florida where Bill got into the car business.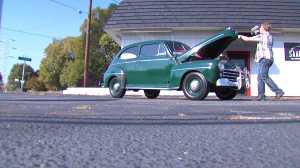 Despite the sports background, he went on to earn his PhD in pharmacology. While in school, Kyle spent his free time surfing YouTube.
"I started to see more people make car videos and I thought, 'Oh, that was really cool. Dad has a dealership, I have an avenue to video cars, why don't I video cars?" Kyle said.
He put together several 10-minute reviews of some of his favorite cars and uploaded them to YouTube.
"The more I did it, I started to see some of these more popular channels were actually getting paid to make videos. I thought, 'Wow, they're getting paid to make car videos? How cool is that?!" Kyle said.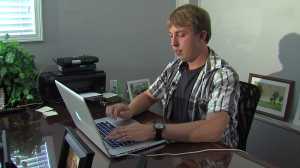 Kyle quickly became part of YouTube's Partner Program in which Google sells ads that run in front of your videos and you get a very small stipend from the sale of that ad.
370,000 subscribers, 1,500 videos and 180 million views later, Kyle has reviewed every car imaginable.
"My Aventador video is the highest-rated, most-viewed Aventador review in all of YouTube. You can verify that!," he said.
The video has over 4 million views.
The six-figure income is allowing him to put the pharmacy career on hold for now. It also means that even though his dad is the one with his own baseball card, Kyle is the celebrity in the family these days.
"I would like to be the head of a pioneering, new style of automotive journalism."
After all, 180 million viewers can't be wrong. And a former FOX8 Weather Kid can't be wrong. See the video below.