This is an archived article and the information in the article may be outdated. Please look at the time stamp on the story to see when it was last updated.
BOONE, N.C. — The hotel executive charged in the Boone hotel deaths has turned himself in Friday.
Barry Mallatere, 50, of Blowing Rock, was served with warrants charging him with three counts of involuntary manslaughter and one count of assault inflicting serious injuries.
The suspect is the executive of a hotel where an 11-year-old boy died in the same room months after an elderly couple died there.
The boy, Jeffrey Williams, and his mother were found unresponsive in their second-story room at the Best Western at 840 E. King St. on June 8, 2013.
Jeffrey Williams was pronounced dead and his mother was rushed to the hospital. The two were vacationing at the time.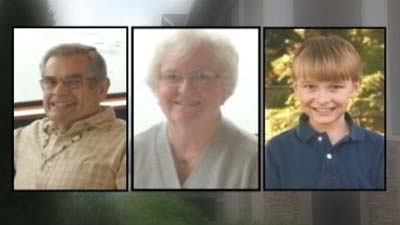 On April 16, police said two elderly people, Shirley and Daryl Jenkins, were found dead in the same room, 225.
WSOC obtained building inspection documents related to three carbon monoxide deaths at a Boone hotel last year.
The documents show that the pool water heater that was blamed for the CO leak passed inspection in March of 2012 — more than one year before the deaths.
The documents also revealed an inspector with the town of Boone signed off on the inspection.
Mallatere, the man in charge of the Best Western, faces several involuntary manslaughter charges, but his attorney sent our partners at goblueridge.net the documents to try to support claims that Mallatere is not responsible.
The attorney blames the leak on Independence Oil — a contractor. A building permit application shows that Independence Oil converted the pool water heater to natural gas in 2012.
Mallatere was released from the magistrate's office after posting the $40,000 bond Friday just before noon.