This is an archived article and the information in the article may be outdated. Please look at the time stamp on the story to see when it was last updated.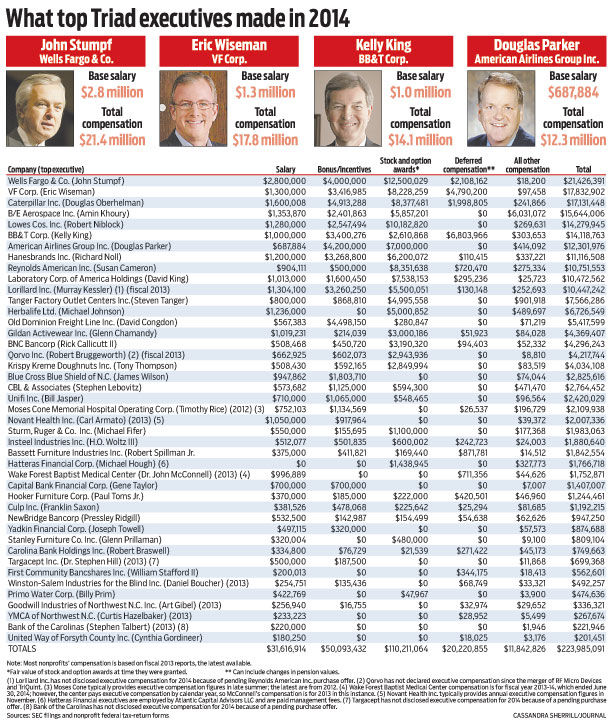 WINSTON-SALEM, N.C. — For eight of the top-10 best-paid corporate executives with significant ties to the Triad, their base salary alone was enough to make them a millionaire in 2014, according to The Winston-Salem Journal.
However, for nine of those executives, their base salary was just the third or fourth most lucrative part of their total compensation compared with incentive or bonus pay, stock and option awards, deferred compensation, and perks.
The Journal takes a look each May at the compensation packages paid in the previous year based on company regulatory filings. For 2014, the review features 35 corporations, four large not-for-profit health-care systems and four nonprofit community agencies based in the Triad or with a major operational presence in the area.
Read full story: The Winston-Salem Journal