This is an archived article and the information in the article may be outdated. Please look at the time stamp on the story to see when it was last updated.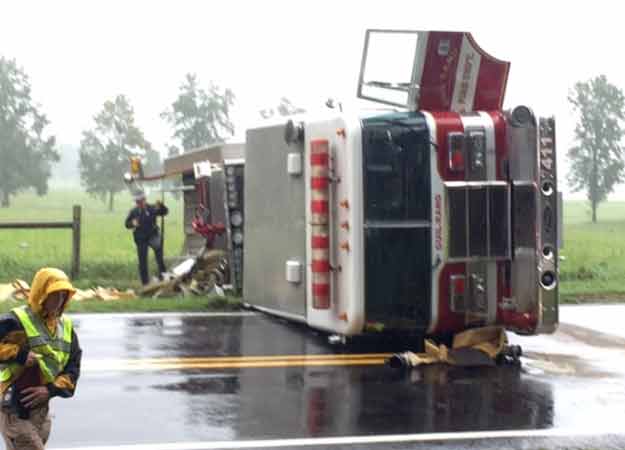 GUILFORD COUNTY, N.C. – A Guil-Rand firetruck overturned on Harlow Drive near NC 62 on Sunday.
It remains uncertain how the truck overturned. Nobody was seriously hurt, according to a tweet from Piedmont Triad Roads.
RT @FireNews: Guil-Rand FD (Guilford) *Dept MVC* engine responding to a medical overturned, minor to no injuries reported. Img @Pegram_Rebekah #NCfire pic.twitter.com/5sRFVe0h3f https://t.co/5sRFVe0h3f

— Piedmont Triad Road and Weather Conditions (@Triadroads) September 16, 2018