This is an archived article and the information in the article may be outdated. Please look at the time stamp on the story to see when it was last updated.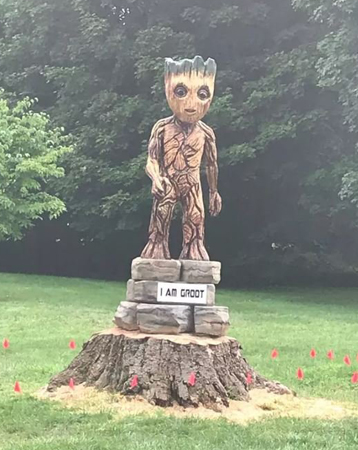 Cheshire, C.T. — Fans of the Marvel Cinematic Universe may be scratching their heads after the end of the latest Avengers movie.
However, Channel 3 caught a glimpse of Guardians of the Galaxy fan favorite Groot hiding out in Cheshire.
A homeowner on Cheshire Street in the town erected a statue of the character in place of a recently removed tree.
The last time anyone saw the guardian, it was on the battlefield in fictional Wakanda right around the time that the mad titan Thanos snapped the fingers of his infinity stones-equipped gauntlet.
The next Avengers movie is slated to be released in 2019.