This is an archived article and the information in the article may be outdated. Please look at the time stamp on the story to see when it was last updated.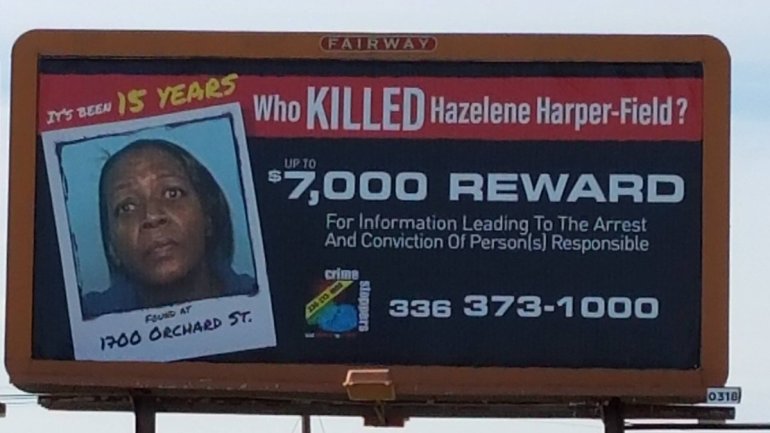 GREENSBORO, N.C. — The Greensboro Police Department is trying to figure out who killed Hazelene Harper-Field.
The police department and Crime Stoppers recently put up a billboard on Randleman Road to encourage people to come forward with information about her death. Other electronic signs are also up throughout the city.
Police found the 44-year-old's body behind the multicultural center on Orchard Street about 15 years ago. Since then the case has gone cold.
The new detective assigned to the investigation hopes that reminding people about what happened will help get police some answers and bring closure to the family.
The victim's mother told the detective it is what she needs to find peace. She and other family members called Hazelene by the nickname Romaine.
"She said, 'Detective, I'm 75 years old. I probably won't be around here much longer.' She said there is one last thing that will bring her peace and that is to know who killed her daughter so I'm asking for anybody with information on Romaine's death to come forward with it," Detective Ben Mitchell said.
The reward for information leading to an arrest is up to $7,000.
If you have information on the case, contact Crime Stoppers at (336) 373-1000 or Mitchell directly at (336) 433-7395.