This is an archived article and the information in the article may be outdated. Please look at the time stamp on the story to see when it was last updated.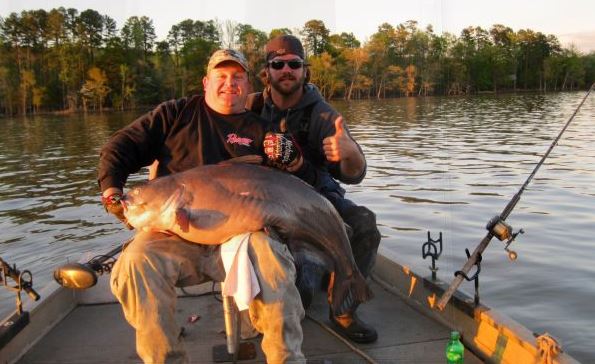 BADIN LAKE, N.C. — A Greensboro man and his guide reeled in a 62-pound blue catfish at Badin Lake on Sunday.
Chris Kinyoun, of Greensboro, reeled in the huge fish with some help from his guide, Chris Hammill.
"It must have taken a good 25 to 30 minutes to get that fish in the boat," Hammill told the North Carolina Sportsman. "It made two laps around the boat and about ten strong runs."
Hammill, of Hammill Outdoor Adventure, said a blue catfish over 60 pounds is pretty rare.
"I pretty much know all the guys that fish the Yadkin Lakes hard, and you really only hear of maybe 8-10 blues a year that top 60 pounds," said Hammill.
Read more: North Carolina Sportsman