This is an archived article and the information in the article may be outdated. Please look at the time stamp on the story to see when it was last updated.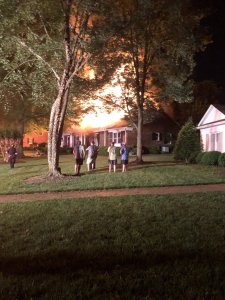 GREENSBORO, N.C. — Two people died after a fire in Greensboro Sunday night, according to the fire department.
At about 10:13 p.m. Sunday, crews responded to the house fire on the 100 block of Elmwood Terrace.
A neighbor saw the fire and tried to rescue the people inside, but the flames were too hot.
One person was taken to the hospital.
The fire department says a husband and wife in their 70s both died but did not release their identities.
Crews are still investigating the cause.