This is an archived article and the information in the article may be outdated. Please look at the time stamp on the story to see when it was last updated.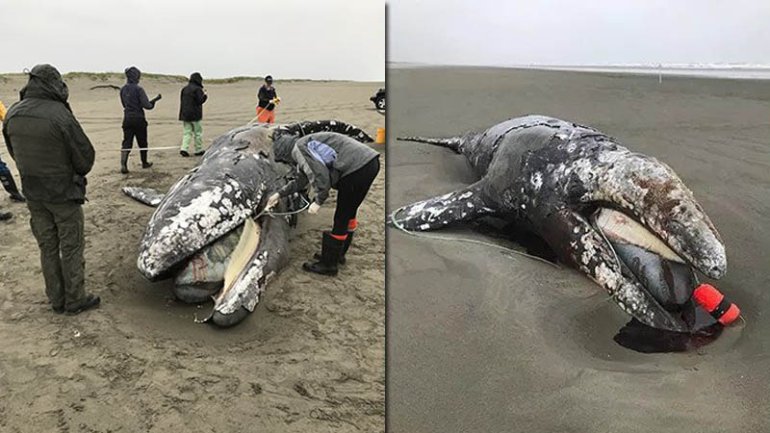 LONG BEACH, Wash. — A young gray whale that was found stranded on the Long Beach Peninsula in Washington state died after becoming entangled in lines from a crab trap, KPTV reports.
NOAA Fisheries said the whale was reported to the West Cost Marine Mammal Stranding Network on Friday.
A necropsy was completed on Sunday by researchers.
Ropes from a crab trap were wound through the whale's mouth, around one of its pectoral flippers and its tail, according to NOAA Fisheries. The research team from Portland State University and Cascadia Research Collective concluded the entanglement likely caused the whale's death.
A biology professor at PSU said the young gray whale was in "good body condition."
NOAA Fisheries said the lines were attached to a buoy from the crab trap, which had a tag issued by the Washington Department of Fish and Wildlife. They will now work with WDFW to identify the owner of the trap to learn where the trap was located, and where and for how long the whale was entangled.
According to NOAA Fisheries, they have tracked increased numbers of whale entanglements along the West Coast in recent years.