This is an archived article and the information in the article may be outdated. Please look at the time stamp on the story to see when it was last updated.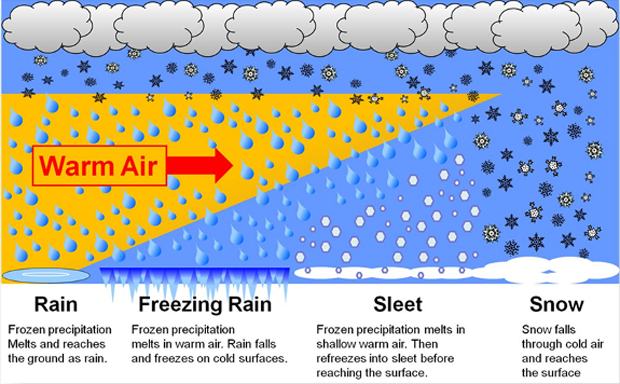 This graphic explains why we see rain, freezing rain, sleet and snow.
As shown in the graphic, warm air aloft can cause moisture to fall as rain and freeze on contact when the temperature at the surface is below freezing.
When the temperature is below freezing at the surface and aloft, snow falls.