This is an archived article and the information in the article may be outdated. Please look at the time stamp on the story to see when it was last updated.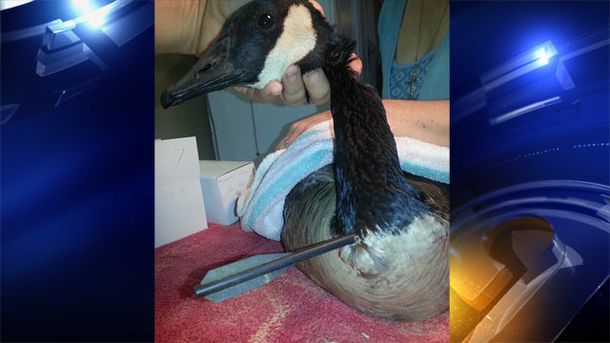 CHARLOTTE, N.C. — A goose is being treated after it was found in south Charlotte with an arrow through its neck.
The Carolina Waterfowl Rescue told WSOC this is the second goose being treated for a bow and arrow incident in less than a week.
The goose was found at Park Road Park in Charlotte.
It was reported that the first goose with an arrow was found near Fayetteville, but refused to leave her nest of five eggs.
The Carolina Waterfowl Rescue is located in Indian Trail.
Source: WSOC