This is an archived article and the information in the article may be outdated. Please look at the time stamp on the story to see when it was last updated.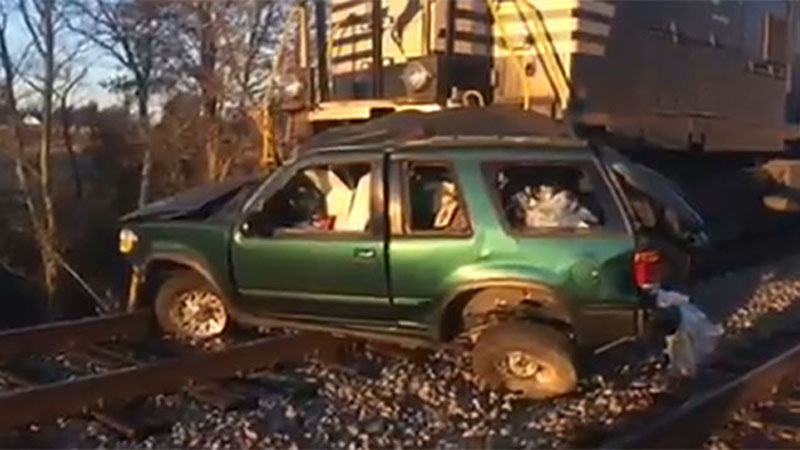 GASTON COUNTY, N.C. — A woman escaped just seconds before a train slammed into her vehicle early Thursday morning in Gaston County.
Police told WSOC that the SUV became hung up on the track crossing on Northwest Blvd. around 6:45 a.m.
A good Samaritan reportedly heard the train approaching the SUV while the female driver was still in it and forced her to get out of the vehicle before impact.
When the train hit the vehicle it pushed it down the track a quarter mile.
The woman was hurt trying to get out of the vehicle but her injuries were not serious.
Source: WSOC