This is an archived article and the information in the article may be outdated. Please look at the time stamp on the story to see when it was last updated.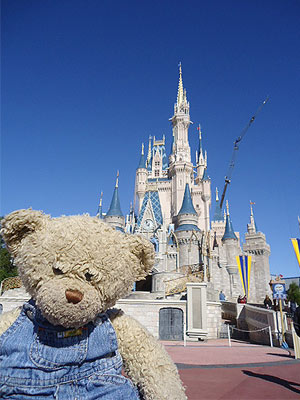 Brooklyn Andrews was having an amazing trip at Disney World in January. It wasn't until she returned home that she realized she forgot one of the most important things in her life.
When Brooklyn Andrews was 3-years-old, her father, a member of the National Guard, was called to serve a one-year tour in Iraq.
To give Brooklyn and her siblings a sense of comfort, Tony Andrews gave them each special teddy bears with recorded messages on each one.
After Tony's tour ended, the family celebrated by purchasing annual passes to Walt Disney World Resort and took three trips as a family with Brooklyn's bear, Toby, joining them on each vacation.
In 2006, Tony passed away from a heart attack. Brooklyn was only 6-years-old at the time. Since then, Brooklyn has clung to Toby as comfort. The recorded "I love you message" has a special meaning for Brooklyn.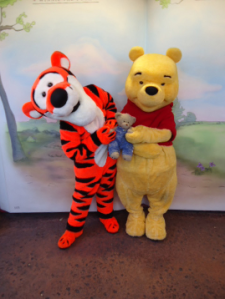 In January, Brooklyn and her family again returned to Walt Disney World. Brooklyn, 14, competed in a 5K at the resort. However, when she returned home, she realized she left Toby behind.
Brooklyn's mother, Marsha, called Disney's Saratoga Springs Resort to see if the bear could be located, but Toby had not been turned in to lost and found.
That's when Marsha took to social media. She posted about the missing teddy bear on Facebook and the post was shared thousands of times.
"Very special bear (Toby) is lost!!" wrote Marsha on Jan. 15. "Toby was given to the little girl by her by her daddy before he left for Iraq with his voice recorded in the bear telling her how much he loves her."
Eventually, word reached Disney's Saratoga Springs Resort & Spa General Manager Sonya Deese-Byrnes.
"We went out to the building where the family had stayed. A housekeeper had found [Toby] and turned him in to a satellite office. We touched the paw and heard the message, and knew this was definitely the bear," said Deese-Byrnes.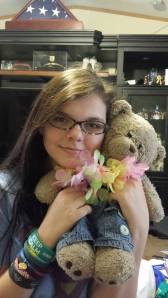 After the Disney cast members found the bear, they decided to take Toby on a special trip around Disney World before he returned to Alabama to be with Brooklyn.
On Jan. 16, Marsha posted "TOBY HAS BEEN FOUND AND IS ON HIS WAY HOME!"
On Jan. 17, she posted a photo of Brooklyn holding Toby after he returned from his Disney World adventure.
"She loved it," Marsha told People when talking about the photos. "She said the next time she goes to Disney she's going to take him to the park with her and get more pictures. I was shocked how much people cared. You'd think people would say, 'He's just a bear.' But he's not just a bear to us – and especially to her."
Read more: Disney Parks Blog  | People