This is an archived article and the information in the article may be outdated. Please look at the time stamp on the story to see when it was last updated.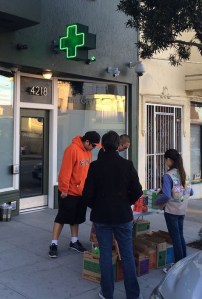 SAN FRANCISCO — A business-savvy Girl Scout sold 117 boxes of cookies in less than two hours outside a marijuana clinic in San Francisco last week, according to multiple media reports.
Thirteen-year-old Girl Scout Danielle Lei proved she's a smart cookie when she set up her stand last Monday and sold the iconic cookies outside The Green Cross medical marijuana clinic in San Francisco.

Danielle sold 117 boxes in two hours, 37 more than she sold within the same time frame outside a local grocery store the following day.
"It's no secret that cannabis is an appetite stimulant — so it's not shocking that a lot of our patients came and purchased cannabis, and then saw the cookies and purchased them," Holli Bert, a spokesperson for The Green Cross, told Mashable in an e-mail.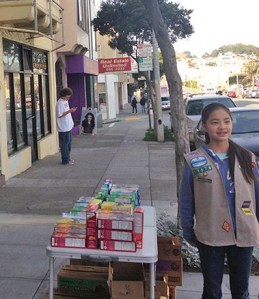 "But it wasn't just patients, staff members and neighbors also bought the cookies. I personally bought five boxes. It turned out to be a big success."
Danielle's mother said she takes her two daughters to different places around San Francisco to sell cookies so "they can learn about different environments," Mashable reported.
The Green Cross posted photos of Danielle's visit on its Facebook page.
Read more: Mashable